Available for Adoption
companion only! 13 year old paint medicine hat mare about 13 hands, 2 blue eyes, good manners, very very easy keeper! gets along with all horses, loads, stands...does not ride.
Boo is 1.5 year old ponies siezed from owner due to neglect. He has recovered and is ready for a new home. wonderful manners and Very freindly!
boo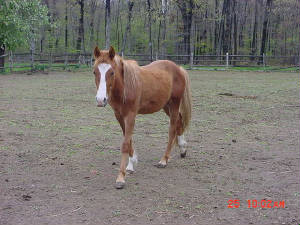 bug
BUG is a yearling gaited pony.
sweet personality, no vices!
Jag is 4 year old stud muffin, paintaloosa medicine hat. He is extremely affectionate and playful! 13 hands, he has started bitless riding and doing wonderfully!
jag